Posted on 12 December 2012. Tags: CAPTION, CONTEST, McConnell, Mitch, shrugs
Senate Minority Leader Mitch McConnell (R-Ky.) looks like he gave off a bit of a shrug during a weekly press availability on Tuesday: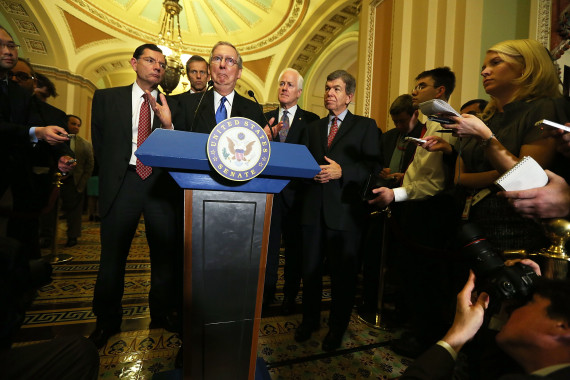 (Photo credit: Alex Wong/Getty Images)
Send us your best caption for this photo, either by tweeting one using the #McConnellCaptions hashtag or by leaving an idea in the comments section. We'll share some of our favorites.
Full News here – Politics on HuffingtonPost.com